Whether your vehicle is imported all the way from Japan, or made right here at home, ensuring that it is regularly gets maintenance and repaired is always important. At Wizard Auto Glass in Mississauga, we know how important it is to repair vehicles right away in order to prevent further damage.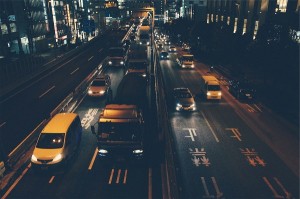 This is why we keep Aftermarket auto glass replacement parts on hand for all makes and models of cars. No matter where your car is from, you can easily get your windshield replaced here in Mississauga quickly, efficiently, and affordably. Keep reading to learn the benefits of cars from different countries.
Japanese Makes
Many people favour Japanese car makes due to the traditional belief that they are of very high quality. This is due to the strict quality tests that the Japanese government requires in order for vehicles to be allowed on the road. Japanese cars are made to be very fuel efficient and are coming out with more hybrid cars. These cars tend to be more environmentally friendly, which is a big selling point for many people. Japanese cars tend to come equipped with the latest features that make driving more fun and comfortable. Also, due to the high quality of the cars, Japanese makes tend to be very reliable, as long as the owner takes care of them ensures that regular maintenance is done.
We offer auto glass replacement for the following vehicle makes:
Acura
Honda
Infinity
Isuzu
Nissan
Mitsubishi
Mazda
Lexus
Subaru
Suzuki
Toyota
American Makes
While in the past it was widely believed that American cars were of poor quality, nowadays American cars have to pass a variety of road and safety tests, much like Japanese cars, before they can go on the road. This has forced American companies to up their game and make cars that are of higher quality and safety. Since American cars aren't imported overseas, they tend to be less expensive than foreign imports, and owners can get newer American cars with better features at a lower price than most other foreign makes. This does depend on the company, though, as some luxury cars, such as Chevy Camaros or anything by Cadillac, tend to be priced higher. Due to the availability of American-made vehicles, finding replacement parts for most models is not a challenge. At Wizard, we have plenty of replacement auto glass for all American vehicle makes and models, and we offer them at the best rates in the GTA.
We offer auto glass replacement for the following vehicle makes:
Buick
Cadillac
Chevy
Dodge
Chrysler
Ford
GMC
Hummer
Jeep
Lincoln
Mercury
Pontiac
European Makes
European cars have traditionally been leaders when it comes to safety in cars. The Volvo, a Swedish car, for example, was the first to bring the three-point seatbelt into production in 1959. In the past, most European car manufacturers didn't want to change the way they made their products, as they didn't see the need to. Nowadays, with high competition from manufacturers in other countries, European car manufacturers have upped their game in terms of quality, style, and reliability of their products. BMW, for example, has a specialist work on the acoustical design of their cars; this is to not only ensure the radio emits perfect sound, but the external noises such as the wipers gliding across the windshield are decreased as well. Assisted technologies are also becoming increasingly common in European cars, such as parking, steering, braking, and accelerating assistance to ensure maneuvers are completed successful and more comfortably for the driver.
We offer auto glass replacement for the following vehicle makes:
Audi
BMW
Jaguar
Land Rover
Mercedes-Benz
Mini Cooper
Porsche
Smart
Volkswagen
Volvo
Korean Makes
Korean vehicles have become increasingly popular the past few years. In fact, Hyundai and Kia have sold more vehicles in America and Canada, than all of the European car manufacturers combined in the first 7 months of 2011. This is due to the attention to style and detail on the cars made by Korean manufacturers. Plus, with affordable pricing, incentives (like Hyundai's offer to buy back cars if the owner loses their job) and savvy advertising and marketing schemes, Korean manufacturers have done a good job getting their products noticed in the competitive American market. Plus, due to the rising popularity of Korean cars, finding replacement parts is easier than ever now.
We offer auto glass replacement for the following vehicle makes:
Need a windshield replacement in Mississauga? Contact Wizard Auto Glass today at (877) 564-5331 and book an appointment! We offer 24/7 service!