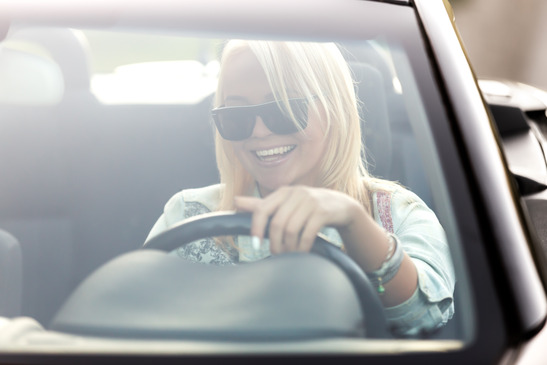 Driving a car with a broken windshield is dangerous, so call Wizard Auto Glass when you notice any damage, and our mobile windshield repair services can get yo you, wherever you are. Below, you can find three important deciding factors that can help you determine whether your Japanese car's windshield needs repair, or replacement.
Size
The size of the windshield's damage is the first indicator of whether it needs repair or replacement in Oakville. A Japanese car's chipped windshield can be easily repaired on the spot if the chip is smaller than a quarter. A crack can also be repaired on the spot easily if it's shorter than 3 inches. Larger windshield chips and cracks can also be repaired, though perhaps not as simply. For example, a repair can be sufficient for cracks up to 14 inches long, depending on the location and depth of the windshield damage.
Chips, pits, bulls-eyes, and all forms of windshield damage have different size limits on repairability, also dependable on depth and location. With Wizard Auto Glass's quick and efficient services in Oakville, your Japanese car can be safely back on the road with a windshield that looks better than new!
Location
Windshield damage is always becoming easier to repair in Oakville, as technology improves. Repairability is, however highly dependant on the location of the damage on the windshield. In case of a rollover, the windshield takes on a huge amount of the car's weight, and any damage that compromises its weight tolerance will require the whole windshield to be replaced, for obvious safety reasons. A windshield's structural integrity is often compromised, and requires replacement, if the damage reaches the outer edges of the windshield. Your Japanese car's windshield can be skillfully replaced by the experts at Wizard Auto Glass, to keep you and your passengers safe.
Another case in which replacement is required is when the damage is located in the driver's line of site. Repair can leave a small area of distortion on the windshield, which can impair the driver's ability see the road, so replacements are often recommended in these cases. Replacements may also be recommended if the damage is located in an area of the windshield which affects sensors that control features like lane departure warnings. Wizard Auto Glass in Oakville can get your windshield back in top condition, so you can drive with peace of mind.
Depth
Last but not least, depth is another deciding factor in determining whether your Japanese car's windshield requires replacement or repair. A windshield is made up of a layer of plastic in between two layers of glass. When damage is deep enough to penetrate both layers of glass, replacement is required, whereas if the damage only penetrates the first glass layer, a repair is more likely to be recommended. Wizard Auto Glass can make sure your windshield is in perfect condition wherever you are, with quick mobile services.
Get peace of mind with a new or repaired windshield. Call Wizard Auto Glass at (905) 891-1414 and get back on the road safely with our quick and efficient mobile services.