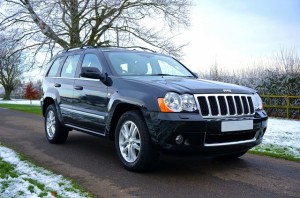 The holiday season is not only expensive, but it is very hectic as well, and with the road conditions worsening, it is very easy for your windshield to get damaged. When this happens you may not be able to afford to get your windshield fixed at this time. Luckily, Wizard Auto Glass is in Mississauga to make it easier for you. Keep reading for ways that Wizard not only makes your windshield repair easier, but less expensive as well. We service all car manufacturers, including Jeep.
Aftermarket
If you have a crack or chip in your windshield that is larger than 2 inches, you will have to get your windshield replaced. At Wizard Auto Glass, we use aftermarket products, meaning that we use replacement parts from companies that aren't your vehicle's original manufacturer. Since they are made by secondary parties, aftermarket products tend to be much less expensive than replacement parts made the original manufacturer. There is some debate on whether aftermarket products are better or worse than OEM parts; at Wizard Auto Glass, we use only the highest quality aftermarket replacement windshield, ensuring that you're paying for quality at an affordable rate.
Quality Repairs
If your windshield damage is smaller than 2 inches, we can easily repair it for you. Starting at $40, windshield repairs are much less expensive than windshield replacements. We offer same day service, ensuring that you can get your windshield repaired quickly before the damage spreads and a repair is no longer an option. Plus, we offer warranties on all of our work, so if you are not 100% satisfied with your repair we will fix it for you at no extra charge.
Insurance Coverage
We know that money is tight this time of year for many people, and you can't always afford to get your windshield fixed. At Wizard Auto Glass, we are certified in vehicle insurance inspection and vandalism. We've dealt with hundreds of claims over the years and can help you get the coverage you need from your insurance company. We'll even speak to your insurance company for you so you don't have to waste your time or patience.
Need a windshield repair for your Jeep in Mississauga? Give Wizard Auto Glass a call at 1-877-564-5331 today!